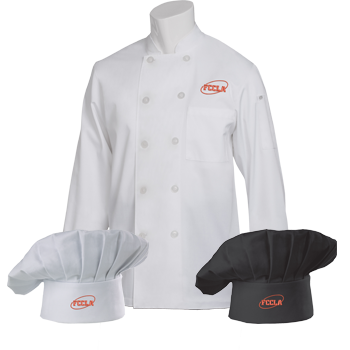 National FCCLA has partnered with Chef Works, the leading manufacturer and distributor of chef clothing and uniforms for schools, restaurants and hotels worldwide, to provide branded culinary apparel for FCCLA members and advisers at a discounted price.
To order branded culinary apparel, please click on the link below
https://www.chefworks.com/uniforms/corporate/culinaryeducation/
OR
Email: Schools@chefworks.com
Call: 1-800-372-6621 ext. 181 Karen
Chef Works has a dedicated team and will assign a representative who will respond to you within 24 hours. To place orders for all other FCCLA products, please continue to shop on the FCCLA Store.